Compare and Synchronize Oracle Database Content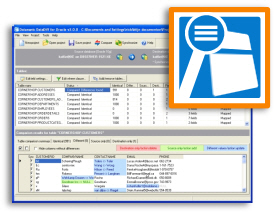 Key Features
Compare and synchronize whole databases or selected tables
Use custom-defined comparison keys
Map tables regardless of their names
Easy navigation through the differences
Compare tables with different structures
Save your comparison plan to a project file
Synchronize data automatically via command-line utility
Datanamic DataDiff for Oracle
is a powerful and easy-to-use utility for data comparison and synchronization. Compare data for selected tables in two databases, view differences and publish changes quickly and safely. Flexible comparison and synchronization settings will enable you to set up a customized comparison key and to select tables and fields for comparison and for synchronization.
What Can Datanamic DataDiff for Oracle Do For Me?
Datanamic DataDiff for Oracle can be used for synchronizing data, data migrations, verification of (corrupt) data, data auditing etc.
Who Should Use Datanamic DataDiff for Oracle?
Oracle database administrators, developers, testers that need a quick, easy and reliable way to compare and synchronize Oracle database data.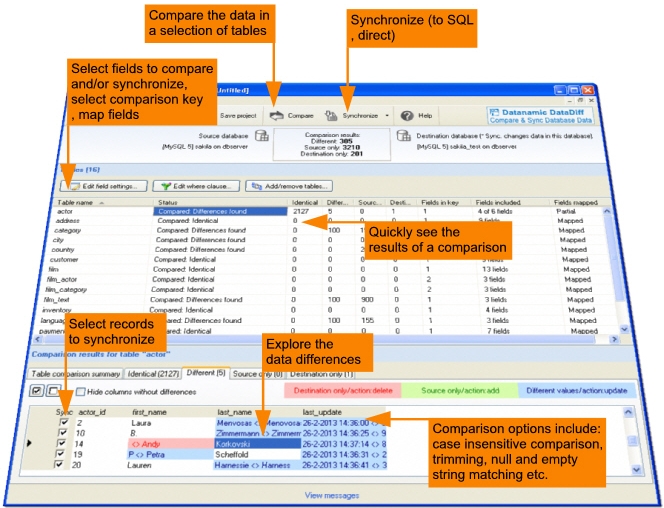 Related Products

Datanamic SchemaDiff for Oracle
Compare and synchronize Oracle database schemas.

Datanamic DataDiff CrossDB
Compare and synchronize database content (data) across database platforms.