Quickly Generate Test Data For MS Access Databases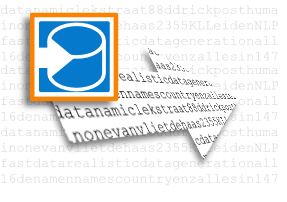 Generate realistic test data
Generates data that is appropriate for the database schema
Supports MS Access 2000, 2003, 2007, 2010 and 2013
Customize data generators
Populate databases directly or generate insert scripts
Large collection of predefined (country/language specific) generators
Create your own data generators
> Learn More
To be able to test a database application which works with MS Access, you need test data. If possible, realistic data. You can make this test data manually. That is quite error prone and very time consuming. The solution is
Datanamic Data Generator for MS Access
. This is a tool that generates realistic test data automatically.
It works pretty simple. You select the tables for which you want to generate test data. Datanamic Data Generator for MS Access analyzes the structure of the database and the tables and associates an appropriate "generator" with each field. If you want you can change the generator settings or select one of the 40 other built-in/pre-installed generators for the field. Now you can start generating the test data. The data can be inserted into the MS Access database directly or you can export the test data to a SQL file with insert statements. When inserting data, the tool resolves master-detail relationships automatically.
You can save a lot of time with Datanamic Data Generator for MS Access. You don't have to create your test data manually anymore. When your underlying database changes, the tool detects that and automatically chooses appropriate data generators so that you don't have to start all over again. To further automate the data generation process, you can use the included command-line utility. Test data generation with Datanamic Data Generator for MS Access is fast, easy and painless.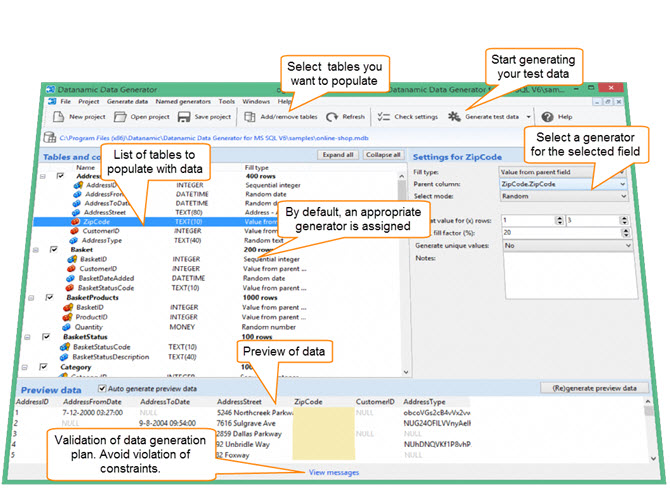 Related Tools

Datanamic DataDiff for Access
Data synchronizer for MS Access databases.

DeZign for Databases
Professional database design tool with support for MS Access.