MySQL Tools
Managing and developing a MySQL database effectively and efficiently requires the right tools. Whether you want to track object or data changes, automate administrative tasks, set up (and fill) a test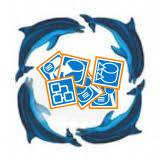 database, (re)design your database, or understand your database, you need tools that can get the job done without adding excessive complexity.
Datanamic offers a comprehensive portfolio of affordable MySQL tools that can address all of those needs. Our MySQL tools allow you to model databases, generate test data, deploy scripts, synchronize data and synchronize data structures.
All our tools support MySQL versions 3,4 and 5.
MySQL Products
Product Suites
All our MySQL products are also available as part of a bundle. MySQL is supported in all the editions of the
Datanamic MultiDatabase Suites
.